Employment Based Immigration Options for South American Individuals and Corporations.
There are a lot of talks in the news on immigration for South Americans and Hispanics. Most of these talks are related to undocumented individuals or family and related immigration.  However, many people ignore the options that are opened for qualified legal immigrants.  Such options  are also available to many of the hispanics and South Americans. In fact, they can be very specific to South Americans.  As such we have tried to compile some of the employment based immigration which can be advantageous to latinos. This article focuses on the kind of immigrant and non-immigrant visas which our law firm is familiar with.  While there might be other better options available, the following options are worth looking into, if you want to legally immigrate to the United States. The information provided is purely educational.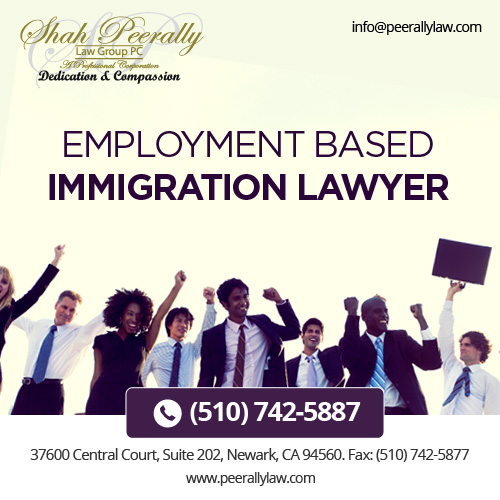 Non-Immigrant Visa Categories for South Americans.
TN1 Visas –   Under NAFTA agreement individuals who are from Mexico might be eligible under the Mexican NAFTA agreements.  The TN visa is limited to certain profession defined under the Appendix.  This is a very quick option for those individuals with no intent to immigrate but only to work in the United States. Note that this visa will allow change of status to other dual intent visas such as H1B, L1, O, etc. But it can be extended almost indefinitely.
H1B Visas – Contrary to popular belief, the H1B is not limited to South Asian countries. In fact there are special options and quota for individuals from Chile where the regular H1B has a different quota.  We recommend H1B options for those who are on specialty occupations.  Note the H1B visas are usually dual-intent visas and actually allow an application to permanent residence. See PERM labor and other Immigrant visa Categories.
H2A – allows U.S. employers or U.S. agents who meet specific regulatory requirements to bring foreign nationals to the United States to fill temporary agricultural jobs. A U.S. employer,a U.S. agent as described in the regulations,or an association of U.S. agricultural producers named as a joint employer must file Form I-129, Petition for Nonimmigrant Worker, on a prospective worker's behalf. This visa is a very good solution for the shortage of farm workers in the United States.
H2B – The H-2B  program allows U.S. employers or U.S. agents who meet specific regulatory requirements to bring foreign nationals to the United States to fill temporary nonagricultural jobs. A U.S. employer, or U.S. agent as described in the regulations, must file Form I-129, Petition for Nonimmigrant Worker, on a prospective worker's behalf. Although, this is a very powerful visa, it has been subject to many scrutiny related abuses. However, it is still a very good visa.
L1 Visas – The L1 visas are for intra-transferee employees and are usually under L1A (Executives and Managerial) and L1B (Specialized Knowledge) .  These visas are very interesting in the fact that they can actually be used as investment visas for those corporations which want to open a branch or which already have a branch, an affiliate or a subsidiary in the United States.
O Visas – Latin America is full of amazing talents including scientists, researchers, artists and entertainment individuals who actually want to perform or work in the United States. The O1 visa is probably what they need. With a good lawyer, it will be easy for them to do achieve this goal.
P Visa – Some talents who are performing in groups or coming for specific Athletic shows, the P visa is the ticket inside the United States. Lately many have been misusing the B1/B2 visas for such performances.  It is recommended to use the P visas rather than being bared for performances under the visitor/business (B1/B2) visas.
R1 Visa – A visa for those who want to come to the United States for religious working purposes.
E Treaty visas (E1 and E2) – An investor visa for those who are citizens of specific treaty countries such as Columbia, Bolivia, Chile, Ecuador, Honduras, Paraguay and Costa Rica.  Such visas are very interesting if you want to invest limited amount of money in the United States. Unfortunately the E visas are non-dual intent and are not good if you intent to obtain a permanent resident.  However, you can convert to some other sort of dual-intent visa and then file for your permanent residence.
Immigrant Visa Categories for South American individuals and corporations.
Immigrant Visa Categories are those which allows a permanent residence to the United States.
EB1 is divided into three main categories namely the EB1(a), EB1(b), and EB1(c).  These three options can be very interesting for people who are of extraordinary abilities, professors, scientist, researchers and inter-transferee employees.  Note that those can actually be filed while the applicant is still outside the United States.  As such we can avoid the non-immigrant visa issues.  The very interesting part is that the EB1A does not require an employer petitioner.
National Interest Waivers (NIW) – The NIW is a very convenient and appropriate visa for those who are of national interest to the United States.  Although is an EB2 category, for most individuals from South America, this immigrant visa has not waiting time on the visa bulletin. As such once it is approved, the person can come to the United States through a National Visa Center processing.  The other great feature of the NIW is that it requires no employer.  This means that an individual self-petition without having to go through the process of seeking an employer.  The entire process including the filing of the form I-140 petition to entering America, can last less than one year.
PERM Labor Certifications – The PERM labor certification is the usual process individuals and corporations can count on to file for the permanent residence. It entails and application with the Department of Labor and then the USCIS.  The categories are divided into EB2, EB3 and Skilled Workers. Depending on the categories the waiting time.  But for most of the EB2 categories, they are usually eligible to immigrate immediately.
EB4 Religious Workers Visas – This is usually the visa which follows the R1 visa applications.  Latin America has some great spiritual leaders who can actually come and help in the United States. We welcome all the religious communities to bring such individuals to the United States.
EB5 visa – This is the famous $1000,000 or $500,000 visas which allows you to obtain a two- years conditional residence and ultimately a permanent residence.  Such visas have a lot of issues attached to them especially because they have been abused in the past. Nonetheless they are available and are very interesting ways to invest in the United States and obtain a straight green card.
The above list is limited in nature.  We have tried to cover the visas with which our law firm is most familiar with.  Our daily operations involve working on such visas.  While any immigration practitioner can practice general immigration, the employment based categories (EB visas) are usually complex in nature.  Unless the immigration lawyer is experienced in the daily issues related to such visas, it can result in a real drastic lost for the applicant.  We recommend you call our office at (510) 742 5887 or (415) 643 4342 to schedule a consultation or to work on your case.