Get your H1B transfer
If you are someone who is already working in the United States under the H1B Visa and would like to extend it, you obviously will need to get your H1B transfer. Presently the H1B visa is applicable to a foreign worker only for a period of 6 years. Those who want to extent this, irrespective of the fact whether they are working in the same company or not, need to get their H1B transfer.
Those currently holding H1B visa holders can transfer their visa and even start work with a new employer as soon as their H1B transfer petition is submitted to the USCIS. This can be done on behalf of your new employer by the new employer by a lawyer who is well versed in Immigration laws and H1B visa related information. It is of course very convenient that the applicant does not have to wait till the time, the transfer is issued to start work.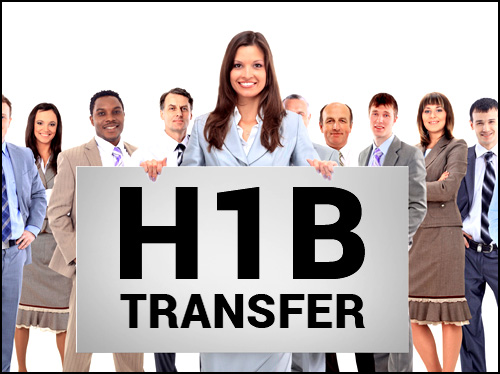 Unlike the problem of obtaining an H1B Visa, which is limited due to the cap on the number of H1B visas that are allocated every year to foreign nationals, transfers are not limited and not counted as a part of the regular cap for H1B visa. This is also convenient because the petition for an H1B transfer can be done at any point throughout the year. You can instruct your immigration lawyer who will file the petition for an H1B transfer about when you need to submit the petition, keeping some time in hand before your previous one expires.
Those of you who want an H1B Visa transfer done might want to know how long the process will actually take. Once you or your lawyer has forwarded the H1B visa transfer application to the USCIS, a normal processing time of the procedure about 4-8weeks is taken. The time for each approval is sometimes different, depending on the location of desired employment, and the place allotted for the USCIS visa processing, the amount of time that is usually taken by them to process things, different centers sometimes differ.
If your case of H1B transfer has been pending for 180 days or more, then you are allowed to change jobs or even your employer without affecting the validity of the I-140 or underlying labor certification. The new job of course must be in a similar professional classification as that of the original H1B visa that was granted.
The H1B transfer procedure will need you to procure these documents:
Produce a copy of your existing H1B Visa approval
Show up to 3 months of the latest pay stubs
Show a copy of the latest resume
produce copies of passport
Produce copies of all Diploma or relevant Degrees
Give copies of I-94 records
Copy of your social security card
Copy of an existing valid visa
The transfer of an H1B visa can be a headache for you and your new employer, especially if you don't have time to do it and fill in the legal complications that are necessary. You might want to consult the Shah Peerally Law firm on this and fix an appointment or take dates for consultation. Immigration lawyer Shah Peerally of the Shah Peerally Law Group, will be able to handle all your H1B Visa transfer related problems. You could email – [email protected] or call at 510-742-5887.