What is happening with the UNNJ students?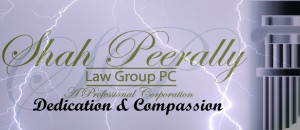 May 15 2016 – It has been almost  one and a half months since UNNJ was officially shut down and many of the students are either still struggling in custody, or to change status or stuck abroad. At this point in time we can only keep looking at the options which have been proposed although it is very sad to know that the entire incident was very unfair.  After contacting numerous organizations to help, our attempt has unfortunately so far been in vain. Some of them have not even answered, while others are totally confused how to deal with the situation. However we are not giving up on the ways how to defend the students. In the light of this information, we are recommending UNNJ students to still try:
1. There reinstatement – if available;
2. If change of status was filed, to let the ICE agents or the courts know about it so that they put a hold on the removal proceedings;
3. To try to obtain voluntary departure if available; or
4. Ultimately to fight the case if they are eligible for any sort of relief(s).
For those who are abroad, we are not recommending them to come back until the investigation is completed.
We will update the students as we get more information but we are glad to mention that we were able to negotiate some cases to help the students either stay or leave peacefully. In case you need help or a consultation what to do next, please call us at 510 742 5887