Marriage is a fundamental and globally celebrated institution. Indeed, the United States Supreme Court has held marriage to be a fundamental right, and afforded great deference. As such, a foreign national spouse of a United States citizen may file for permanent resident status in the United States, to be processed immediately.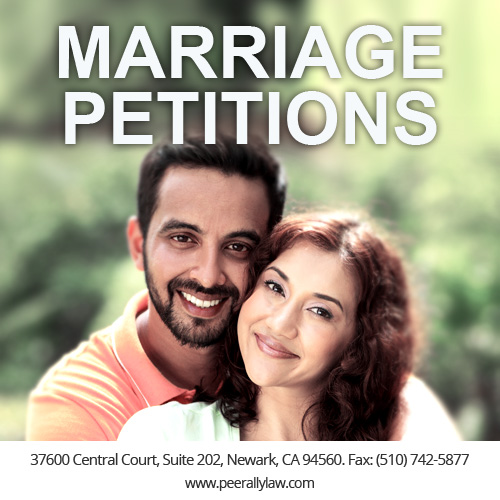 Bona Fide Marriage
Obtaining a green card through marriage, however, may not be as easy as it seems. Because it is the easiest and most expedient route to a green card for foreign nationals, it is also highly scrutinized for fraud. Thus, the marriage must be entered into in good faith, that is, the marriage must be bona fide. A good faith marriage is one entered into with the intent to establish and carry on a life together as a married couple. If the marriage is performed merely to obtain immigration benefits, not only will it not be a good faith marriage but may well constitute marriage fraud, which carries heavy penalties including possible time in prison.
There are numerous factors that the government considers in determining whether a marriage is bona fide, such as joint assets and financial responsibilities, and the length of the relationship. Because, however, the institution and customs of marriage differ greatly in the various cultures of the world, the primary consideration is whether the marriage is bona fide. Arranged marriages, for example, will still be recognized as long as it was entered into in good faith. Even if the marriage ends up in divorce, if the marriage was entered into in good faith (and did not terminate through the fault of the foreign national) a green card may still be available These are some of reasons why it may be wise to hire an immigration attorney to assist the petition process.
Adjustment of Status and the Role of the Attorney
To file a marriage petition, the marriage must be recognized by the state in which it is performed. Thus, if the marriage takes place in a country other than the United States, it must be recognized in that country in order to be recognized in the U.S. for immigration purposes. Further, the marriage must be legal in the State within the U.S.; for example, a U.S. citizen cannot file a marriage petition for a wife who is too young to be legally married.
Once married, the paperwork can either be processed inside United States (if the immigrating beneficiary is in the United States) or overseas through the US consulates. In the case of processing the cases overseas, one can opt for a K3 visa to reduce the waiting time. Also if no marriage has yet taken place one can also bring his or her fiancé on a K1 visa. Such visas are only available for US citizen petitioners. On the other hand, in order for the marriage case to be processed in the United States, (a process called adjustment of status), the beneficiary has to have entered the United States legally, though only for one day. This means the person should have entered the US on a valid visa.
Those who entered by crossing the border are out of luck unless they benefit from a provision under INA 245(i). This provision will be required if any kind of petition was filed in the beneficiary's favor on or before April 30, 2001. There are many requirements to prove that you benefit from this provision of the law. You need to speak to an experienced attorney about your particular case. Also if you have overstayed on your visa, you definitely need to speak to an immigration attorney before you proceed with any kind of case.
Once you file for your marriage petition, you will be called for fingerprint and for an interview within 3 to 8 months, provided the papers are properly filed. You must attend this interview with your spouse and proofs that your marriage is bona fide (good faith). It is highly advisable to have an attorney present with you during such interviews; a licensed attorney will be allowed to sit with you at the interview. If the adjudicating officer is satisfied with the interview, and the security check is finalized; he or she will tell you that he or she will issue an answer soon. You might get an answer the next week that your case is approved and a letter welcoming you to the US as permanent resident.
If, however, the Immigration gets proof or admission that the case is fraudulent, you might be arrested on the spot. At this point you are highly advised to remain silent until your attorney is present. In another case scenario, if the officer is not satisfied, you might be called for another interview or they might deny your case. If it is denied they will give you one month before referring the case to the Immigration Judge. This will allow your attorney to possibly file for a motion to reopen the case. If this fails then the case will be argued in immigration court. The immigration judge will review the case de novo (again) and make a determination. This means you have to prove your case or the government has to prove that your marriage was not bona fide. Again, it is highly recommended to hire an experienced attorney to move forward in such cases.
Upon the approval of the case, the beneficiary will be issued a conditional residence if at the time the green card is issued the marriage was less than two years. You should verify if you have a conditional residence. Usually a conditional residence green card will have an expiry date of 2 years as from the date of issue. You will need to remove that conditional residence status as from 90 days from the second anniversary of the issue of the greencard by filing a Form I-751. It is imperative to file the removal otherwise your status will be terminated. Usually if you are still married to you US citizen spouse, you will file a joint petition to remove such conditions. If you can prove your marriage was bona fide, you will be given a permanent residence card for 10 years approximately 6 months after filing the Form I-751. If the Immigration has reason to suspect foul play, they will launch an investigation and then might even call you and your spouse for a removal of conditional residence interview. If not they will refer the case to an immigration judge. If they are satisfied, they will grant you unconditional permanent residence.
The information contained in this article is provided for informational purposes only, and should not be construed as legal advice on any subject matter. No recipients of content from this article, clients or otherwise, should act or refrain from acting on the basis of any content included in the site without seeking the appropriate legal or other professional advice on the particular facts and circumstances at issue from an attorney licensed in the recipient's state.