Open Letter to President Obama on Visa Bulletin Retrogression for India and China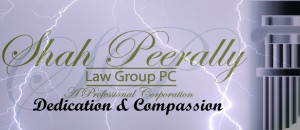 June 2, 2016
The Honorable Barack Obama
President of the United States
The White House
1600 Pennsylvania Avenue
Washington, DC 20500
Mr. President:
I am writing in regards to severe, debilitating delays in employment based immigration wait times for Indian and Chinese nationals seeking to enter the United States or change status from non-immigrant employment visas to employment based immigration visas in primarily the second and third categories.
The State Department's June 2016 Visa Bulletin indicates a 4-year retrogression for India. In May 2016, India was 8 years behind being current, i.e., authorized for issuance of visas for all qualified applicants; as of June India is now 12 years behind! Mr. President, such delays are immoral and are antithetical to the character of our nation.
In October 2015, the government raised hopes of many would-be immigrants by dividing the visa bulletin dates into two parts; an acceptance time and a processing time. Hopes were subsequently crushed when the government retrogressed the dates before the changes were put into effect. Mr. President, the roller-coaster ride of emotions folks are going through as a result of dates being pushed back by 4-years is having an enormous psychological toll on many individuals and families.
The folks impacted by further retrogression in visa bulletin dates are law-abiding individuals who – often have remained legally in the United States. They have paid taxes, purchased goods and services in our country, they invest in the United States and are extremely hardworking; in most cases at the top of important fields, critical to the health and well-being of our economy. In addition to the stress caused by the uncertainty, many such individuals are at the mercy of employers who prey upon their lack of permanent status.
As you know Mr. President, the employment based priority visas are reserved for particularly skilled, knowledgeable individuals such as members of professions holding advanced degrees or persons of exceptional ability; also skilled workers and other skilled professionals. They have met strict guidelines set forth by the US Customs and Immigration Service and stand ready to make our country a more perfect union through contributions in areas that include science, technology innovation, engineering and mathematics. The presence of these individuals will create jobs for Americans of every background. One such future immigrant, Santosh wrote, "I have been here in the United States for almost 9 years and throughout my time I have been taken advantage of by employers who take advantage of the broken system, reducing the time for EB2 (from India) will really help me and my family be at peace."  This comment was posted on a petition on Change.org. The petition so far has gathered more than 4000 signatures and is growing.
Mr. President, a system that discriminates against would be immigrants for no reason other than the country they originate from is not one that is worthy of our country. I implore you to change the waiting times for Employment Based immigration for individuals from India and China such that it is equitable and fair; doing so will further perfect our union and bring truth to our Declaration of Independence, "We hold these truths to be self evident, that all men are created equal, that they are endowed by their Creator with certain unalienable Rights, that among these are Life, Liberty and the Pursuit of Happiness."
Shah Peerally and Sharif Silmi
Shah Peerally Law Group PC
Immi Law Help Inc.
37600 Central Ct, Ste 202
Newark CA 94560
shah@peerallylaw.com
sharif@peerallylaw.com