Possible Options for H4 Children Dependents Turning 21.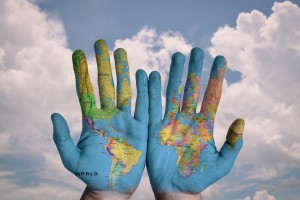 Immigration
For those from India and China on EB2 and EB3 visas, the waiting time is far too long (see petition for reduction Of EB2 and EB3 time). This causes much concern for those who have children that are about to turn 21. H4 visas are attached to spouses and children that are dependents or are immediate family of H1 B visa holders. The H4 Visa has no limitations for spouses as long as the H1B is valid. Children who turn 21 unfortunately lose the H4 Visa, thus causing great problems for families who are still waiting for their Green Cards.
In this situation there are various solutions that could be applied. We have listed some of the possibilities below:
The Student Visa (F1 or M1 Visa)
Those who are still in school or are planning to continue their education by applying to go to college can file for the F1 or M1 Visas. This allows the children of H1B Visa holders to continue with their education and not to be separated from the rest of their family. In order to be able to qualify for this visa, the student has to have an acceptance and subsequently be admitted to the college.
The J1 Visa
The J1 Visa is a non immigrant visa that is interesting but can prove to be an issue when the time comes to change to another visa status. It is usually issued to research scholars, professors and exchange students coming to the U.S. on exchange programs or for training. They are usually subject to a two year residency and ultimately, it might prove to be difficult to waiver this later. Due to this difficulty it is preferable that it is not chosen as an initial option.
H1B Visa
The H1B Visa is a good option for those who meet the requirements of an employer who is looking to employ someone with special qualifications. If the work ceases for some reason then the visa status has to be changed to other employment visas. For more information and help you can call (510) 742 5887.
Family Petitions
There are many cases where there might be other family petitions pending. These could be marriage petitions or adoptions. One example would be if there was a marriage to a U.S. citizen. It is recommended that these are assessed by a lawyer. Call (510) 742 5887
Investor Visas
EB categories are based on country of birth and some might have citizenship of other counties such as Canada, Australia and so on. The E1 or E2 Visa might be an option. The E B5 Visa might be worth looking into. Investor Visas are probably the best option for this category.
Humanitarian Visas
Humanitarian Visas are granted to those individuals who cannot be returned to their home country because it would be a danger to do so. These are known as the U Visas. VAWA cases, Asylum seekers etc. It is best to speak with a lawyer before applying for any of these visas.
In this quick assessment of the H4 Visa we have tried to offer the options for children. Unfortunately in some cases the only solution might be for the child to leave the United States and the return again. It is always best that the case get assessed by a good lawyer before the H4 Visa holder is sent back. The Shah Peerally Law Group PC is available to assist. Call at (510) 742 5887 or email [email protected] for help. The law firm has fought for the rights of H-4 visa holders and is willing to help their children.