Shah Peerally Law Group calling on Congress to increase the Visa Cap for Victims of Crimes known as the U visa Cap.
FOR IMMEDIATE RELEASE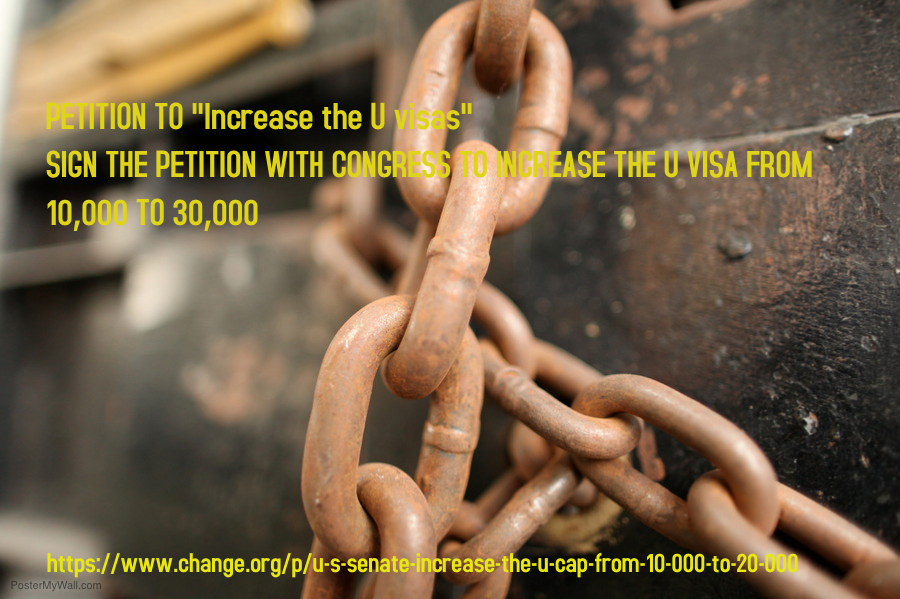 Newark CA April 5th 2016 – The Shah Peerally Law Group Pc, an immigration law firm in California, calls on Congress and President Obama to increase the U visa cap from 10,000 to 30,000. The law firm which had previously, with great success, championed for the H4 work permit and TPS for Yemen, has now set its goal to help immigrants who are victims of criminal activities.
The U visa is given to those who are victims of certain crimes. Congress created the U non-immigrant visa with the passage of the Victims of Trafficking and Violence Protection Act (including the Battered Immigrant Women's Protection Act) in October 2000. The legislation was intended to strengthen the ability of law enforcement agencies to investigate and prosecute cases of domestic violence, sexual assault, trafficking of aliens and other crimes while, at the same time, offer protection to victims of such crimes.
While the visa has been a blessing for many, its limitation is based on its cap. Unfortunately only 10,000 are issued and there are around 30,000 applications per year. This situation has created a huge backlog for those who are waiting for this important visa. At this point in time, the estimated time to get an approval from the United States Citizenship and Immigration Services (USCIS) is around two to three years.
If the trend continues the waiting time might soon reach five to ten years before a U visa is approved and U visa work permit is issued. Note that the applicants can still get a deferred action (DA) work permit. However, recently the deferred action or conditional work permit has also been delayed and many who are victims of crimes applicants are now victims of the system. The goal and the legislative intent of issuing the U visa are actually defeated by the stressful waiting time. One of the requirements of the U visa is that the victim has suffered substantial physical or mental abuse. As such the victims are already under psychological trauma and making them wait to obtain their ability to to move on with their lives is simply inhumane.
Because the waiting time is unbearable to many of those victims, the Shah Peerally Law Group PC calls on the Congress and President Obama to increase the visa cap to 30,000 allowing more cases to be processed by USCIS on a yearly basis and unclogging the unfair backlog of the U visa cases.
The law group has started an online petition "Increase the U Cap from 10000 to 30000" on Change.Org and asking those who care to sign https://www.change.org/p/u-s-senate-increase-the-u-cap-from-10-000-to-30-000
Follow on Facebook https://facebook.com/Uvisas
Shah Peerally Law Group PC
37600 Central Ct, #202
Newark CA 94560
Phone (510) 742 5887
www.PeerallyLaw.com