Why Should I file an AC21 letter to transfer GC application?
The AC 21 Act – American 21st Century Act of portability situation does not require someone to  file any AC21 letter if he/she is porting the permanent residence pending adjustment of status from one company to another.  However our law firm highly recommend beneficiaries to do so.
In fact, there are only two main elements which need to be met to be qualified under AC 21:
180 days have passed after the adjustment of status was filed; and

Applicant move to a 'same or similar' position.
Neither an approved Form I-140 nor a letter is actually required however, in case there is an investigation or a revocation of the Form I-140 by the original petitioner, there is a chance that USCIS confuses the situation and try to revoke the adjustment of status (AOS Form I-485) and ultimately your EAD (Employment Authorization).  Although the AC 21 letter is not a guarantee that the USCIS will not try to revoke the case, it will stand as proof that the applicant actually met the requirements of the AC 21.
This possibility is based on several cases we have encountered where the USCIS wrongly revoked the Form I-140 based on a revocation by the original petitioner.  Note that the original petitioner's actual revocation of the Form I-140 once 180 days have passed since the AOS has been filed, should have no effect on the AOS and the EAD under AC 21 portability provisions.  However because of misapplication of the law, many are seeing their AOS being revoked.  Caveat:  The USCIS still reserves the right to revoke an approved I-140 petition in case there are proof of fraud or the approval was wrongly issued.
We are unfortunately seeing many cases being unjustly denied by the Department of Homeland Security.  In a situation where it has been denied, we urge you to contact an attorney in our office at 510 742 5887 immediately. Having an attorney help you on such letter can actually make the difference in your case especially if you are suffering from the Visa retrogression.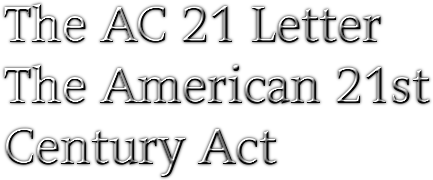 If you want real legal services by real lawyers call us today on 510 742 5887 or email [email protected]
Information provided is for educational purposes only. You should not or refrain to act solely on the information provided. You should contact an attorney before you decide to move forward on your case.
Download our FREE Apps for Updates on your mobile.