What is a B Visa and Who Qualifies?
The B1 and B2 nonimmigrant category is classified as B-1 for business visitors and B-2 for tourism visitors.
To be eligible for a visitor visa, you would need
i) to demonstrate a purpose for your stay in the US,
ii) prove that your stay will be temporary.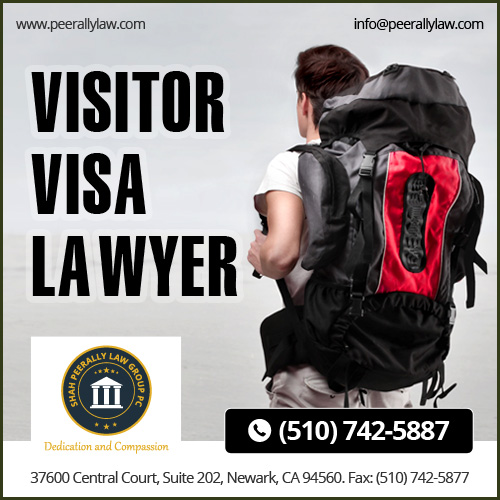 The purpose of your stay can be established with a personal statement and documentation from third parties, which varies depending on whether you are seeking to visit as a business visitor or a tourism visitor. If you are coming to the US for business, a letter from your foreign employer should be sufficient. If you are coming to the US to visit a relative or friend in the US, a letter from such person may be presented. In the business context, you mare enter the US to inspect and make investments, or perform work in furtherance of your foreign employer, or even give lectures at a university, but you may not engage in any US employment activities. In the tourism context, if you are not seeking to visit anyone in particular, and would just like to sight seen, you should prove that you have enough financial ability to finance your trip.
Anyone seeking admission to the US to visit potential schools should express that they are a prospective student when they apply for the visa so that they may change status to F-1 in the US. If this intent is not expressed, a change of status is likely to be rejected.
To prove that you intend to only stay in the US for a temporary period of time, you would have to establish ties to your home country, which would include proof that you have close members of your family in your home country, a job waiting on your return, and property.
When can I Obtain a B1/B2 Visa?
Premium processing, in which the application will be processed within 15 calendar days, is not available in B-1 or B-2 applications. The processing time varies. USCIS provides a wait-time schedule. If an initial visa is sought, the consulate can schedule an appointment for you in short order.
What are the Advantages and Limitations of a B1/B2 Visa?
The B visa can be obtained more quickly at consulates or embassies than any other visa, and are multipurpose. You can eventually get a 10-year B1/B2 visa, instead of a 6 month visa. The department of state instructs consular officers to give applicants the maximum amount of time possible based on reciprocity. For Indian citizens, a maximum of 10 years can be granted. Usually, the first time one applies for a visitor visa, it will be for 6 months, and on the second time, the officer is more likely to give the full 10-year visa.
A limitation of B visa status is that extensions of status in the US are difficult to obtain. In the event that an individual seeks an extension, and stays beyond their I-94 end date, and the extension is later denied, the 10-year visa will be revoked.
May I Apply for a Green Card while on a B Visa?
It may be possible, but this is a complicated issue, and varies depending on various circumstances. Please refer to the following article for further details: https://www.peerallylaw.com/en/content/view/562
What is the Attorney's Role in a B Visa Application?
Generally, it is not very important to have an attorney assist you in preparing documentation to request a B visa from a consulate or embassy. If an application is rejected, it is easy to reapply and correct any problems initially encountered. In the case of preparing a change of status or extension of status application, an attorney can be helpful to save some time.
Contact Us
To discuss B visas and other alternatives with an experienced immigration lawyer from the Shah Peerally Law Group, feel free to contact us by email or call us at 510-742-5887.
Fees
Click the following link for our fee schedule — > Attorney Fees
B1 Testimonial
"Shah has been a shinny day after a storm of catastrophic lawyers that I had been recommended by friends. I found his firm through a forum link recommending his firm for EB-2 NIW and outstanding Avvo ratings.
I was not disappointed. My situation is I entered the US on a B-1 and the (confused) CBP granted only 30 days vs 6 months requested, and a "No Extension of Status" bonus on my I-94. I initially approached Shah to consider a delicate change of status to EB-2 NIW. He responded in a very timely fashion and after meeting, rightfully evaluated that it was not a possible path. But Shah later outlined that he could do an extension of status in spite of the "No EOS" mark on my I-94.
He guided me through filling the case diligently, and took great care in the file and did not let aside any details, to the contrary of other lawyers I have dealt with in the past.
Against odds and the opinion of my previous lawyer, the extension was approved.
I have only two words: Thank You. Tarik A."
Click the following link for more testimonials — > Testimonials
DOWNLOAD 'ATTORNEY ON AIR' FREE APP FOR AUDIO, VIDEO AND BLOG LEGAL UPDATES
| | |
| --- | --- |
| Android | Iphone |