Immigration Consequences of Mergers, Acquisitions, and other forms of Corporate Restructuring
Depending on the form of corporate restructuring, actions may or may not need to be taken in cases where there are non-immigrant workers and ongoing employment based green card cases. For example, if a company with an H-1B worker is acquired, the successor in interest will not necessarily need to file a new or amended petition depending on certain conditions, including maintenance of the same job position. Caution must be taken in assessing whether a "successor in interest" has been created. We assist employers and employees by providing counsel on issues relating to immigration consequences relating to corporate restructuring.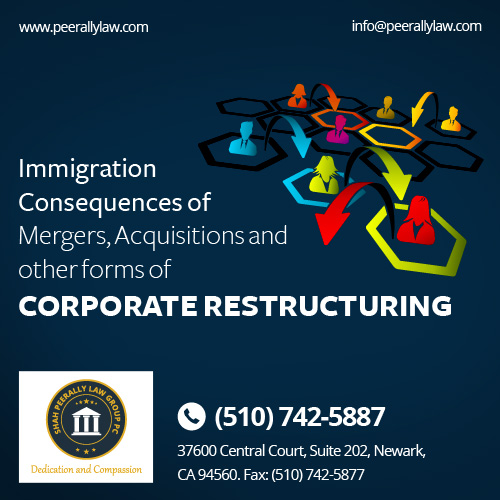 Contact Us
To discuss potential immigration consequences of mergers, acquisitions, and other forms of corporate restructuring with an experienced immigration lawyer from the Shah Peerally Law Group, feel free to contact us by email or call us at 510-742-5887.