What is an L-1A Visa and Who Qualifies?
An L-1A is a visa is for a foreign worker coming to the US to perform services in a managerial or executive capacity for a US branch of a multinational company. In the broadest terms, the petitioner must establish i) that it is a qualified organization, and ii) that the worker is qualified as an executive or manager.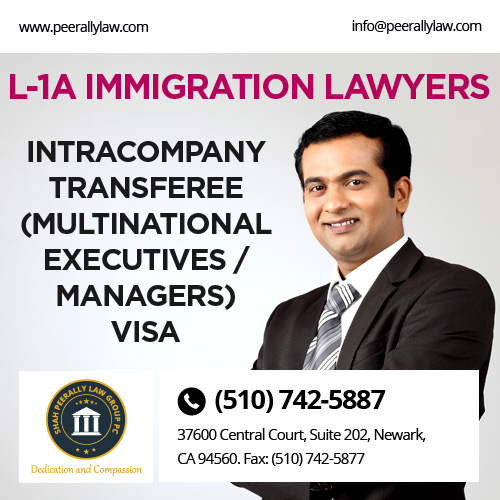 An organization is qualified if it is either a US affiliate, parent or subsidiary of a foreign business entity. The terms "affiliate," "parent," and "subsidiary" are defined by immigration regulations, and not by their generic meaning. There are additional documentary requirements which the organization must meet if it is a "new office" which has been functioning for less than one year. Some of these additional documentary requirements include production of a business plan and proof of sufficient premises to house new offices (note that an actual lease agreement is required, and a virtual office is likely to be considered unacceptable).
A worker is qualified for the L-1A visa if the person has worked for the foreign counterpart of the US organization for at least one of the past three years in an executive or managerial capacity. The terms "executive" and "managerial" are also specifically defined by immigration regulations, although the definition is intuitively logical.
When can I Obtain an L-1A Visa?
Unlike H-1B visas, there is no quota on the number of L-1A visas which may be issued every year, therefore it can be obtained any time of the year. Premium processing, in which the petition will be processed within 15 calendar days, is also available.
What are the Advantages and Limitations of an L-1A?
An advantage of the L-1A visa over work visas like H-1B is that it does not require any specific educational background. After all, some of the most successful and talented CEOs have no educational degrees at all. L-1A is also considered a "dual intent" visa, meaning that you may have immigrant visa petitions (green card) pending, and still have no problem in applying for L-1A extensions. Another advantage is that your dependents, which would be in the US on L-2 status, are able to obtain work authorization. Employers on a tight budget can also be assured that they are not required to pay the worker prevailing wage. Also, as previously mentioned, L-1A visas are available year-round.
The disadvantage of L-1A is that you have a strict 7-year limit as to how long you can extend your status. Those who initially enter the US in L-1A status, may opt to change status to H-1B to take advantage of indefinite extensions based on having a pending employment based immigration petition (green card). Changing status to H-1B may not be necessary, however, because there is potential for an L-1A worker's employer to file for an EB-1C Multinational Executive/Manager immigration petition, which is of the highest priority (generally, there is no waiting period for the "priority date" to become current).
What is the Attorney's Role in an L-1A Petition?
L-1A visa petitions are one of the most complex visa petitions to properly document. A professional understanding of the legal definitions relating to the US organization and the candidate is necessary in order to present an effective case. In cases where a "new office" is being established, particular attention to detail is necessary. First-hand knowledge of what the immigration service expects to receive from the petitioner is essential to success.
Contact Us
To discuss L-1A visa petitions and other alternatives with an experienced immigration lawyer from the Shah Peerally Law Group, feel free to contact us by email or call us at 510-742-5887.
Fees
Click the following link for our fee schedule — >Attorney Fees