1) My company is working on the labor Certification, what happened is there is a spelling mistake for the name of the employer, where the two alphabets have been switched would that be a problem?
– Is there spelling mistake on one word? It can be explained, sometimes the whole thing has to be redone, but in a mistake like that it might probably let it in I-140, but there is a slight chance they might give you trouble, but if you need help call us or talk to your attorney. Because they might have to do the whole thing over again.2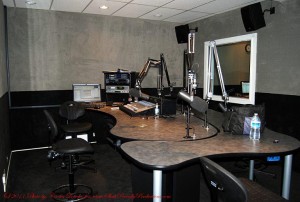 3) My friend is on H1 right now, he applied for extension like 6 months back and he went to India and got married he had a valid H1 that time and then he came here, and with the existing valid H1 he filled H4 for his wife and he brought her here, since he applied for extension and he got extension, but he forgot to apply extension for his wife?
– How long has you friends wife visa or the status expired? When she came to America she received an I-94 is that expired?
– Yes
– Is the stamp on the passport still valid? If 180days have not passed since the expiry of the I-94, She will just have to leave the country, she can go to Mexico or Canada and come back she will not be able to do the extension inside if she missed the deadline, best thing to do is leave and come back, but before that she should speak to the company attorney or you can have her call me to make sure she has not overstayed her 180 days. If the stamping is still valid she can just go to Mexico or Canada but if she needs stamping I would recommend getting stamping from India. I would highly recommend you have an attorney look at it before you leave the country. Because you don't want to leave and get stuck outside.
4) My brother came here on GC and after 3 months he went back to India how much time does he have before he has to come back?
– My advice is don't stay more than 6 months, because then it Creates presumption that your giving up on the GC, However if he wants to stay outside for more than a year or longer he needs to file a reentry form before leaving form I-131 do the fingerprint then he can leave and stay out for 2 years, that will protect the GC but not the time for citizenship.
5) My brother is coming from Germany on a J1 Visa, after coming here can he change his visa to F1, S1 or any other visa?
– OK there are two different types of J1, the first one is subject to two year residency, the other one is not subject to two year residency, the one subject to 2 year residency is very hard to change even if you marry a US Citizen there might be problems unless you get a waiver to move on to another visa. If there is no subject to two year residency yeas of course he can switch to another visa, talk to a lawyer once he gets here, usually J1 visa are very tricky, he can get an I-20 and file for change of status, if not he will need an no objection letter from the government or the waiver it's a tricky situation ok good luck.
>> Radio Shows Selected Questions (Part 1)