6 Possible Request for Evidence regarding H4 Visa and H4 Visa EAD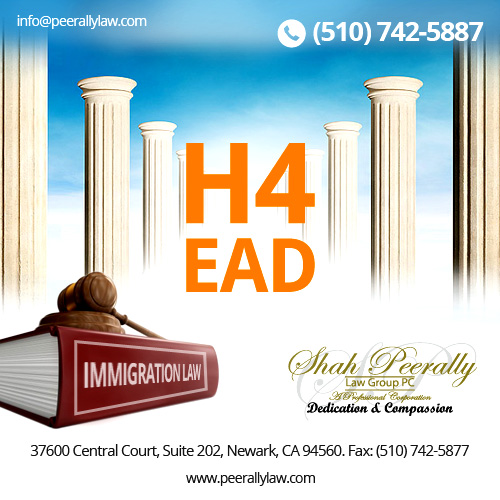 As from May 26, 2015, USCIS (United States Citizenship and Immigration Services) will actually allow certain H4 visa holders to apply for a work authorization.  In order to apply the H4 dependent must have a spouse who either has:
A. An approved Form I-140 Alien Employment Petition 
Or
B. 6th year or beyond based on AC 21 extension.
 Since this is a new law and there will be trial and errors from many we are expecting a number of request for evidence (RFE) to be issued.  With a good knowledge of the H4 visa, we have tried to compile a number of possibilities of request for evidence for our readers.
1. USCIS Possibly Questioning the H4 visa holder's marriage to the H1B holders.
Since the H4 visa is a dependent visa based on the H1B main applicant, we are expecting that the USCIS will actually make sure that the marriages are bona fide, that is a real marriage which is entered not to circumvent immigration laws, just like in any marriage application. As such proving your marriage in the application at the outset might be a good idea. If you need help preparing your case, feel free to reach out to us at (510) 742 5887
2. USCIS Possibly Questioning the H1B holders form I-140 approval.
As mentioned in the new rule of amendment of H1B for H4 work authorization, an approved Form I-140 is required to be able to apply.  One of the thing that we are expecting is that the USCIS will actually make sure that the I-140 is still valid and has not been revoked.  Note that a form I-140 approval can be revoked anytime by the employer unless an adjustment of status (Form I-485) has been filed and 180 days have passed.  So be ready to explain.
3. USCIS Possibly Questioning the H1B sixth year extension
Just like the Form I-140 approval can be investigated, the USCIS will might also want to make sure that the AC 21 extension had been satisfied in granting the 6th year extension.  So please make sure you explain clearly how you actually qualify under this group.  Again, an attorney experienced in AC 21 H1B extension can make a big difference. Our law firm has handled AC 21 issues for more than 9 years now and we will be more than glad to help. Feel free to call us at (510) 742 5887.
4. USCIS Possibly Questioning maintenance of your H4 status.
Maintenance of status is key to your ability to obtain this H4 EAD.  For instance, if you entered on H4 visa, then moved to student visa (F1 visa) or was on student visa status, you cannot actually file for H4 employment permit just because you were previously granted H4 status.  You will need to move to the H4 visa status first or file concurrently on May 26, 2015 or after in order to obtain the work authorization.  Therefore, the rule of changing status or consular processing resulting into an H4 status, need to be proven in order to get the H4 EAD.
5. USCIS Possibly Questioning abuses on previous visa status.
If you were previously on a visa such as H1B or F1, USCIS can question and request that you prove by  by any means how you have actually maintained a valid status.  For those on F1 student visa, be ready to prove that you did not violate your F1 status including abuse of CPT or not respecting your OPT. As such if you were on these visas, it will be wise to have an attorney prepare your H4 EAD application.  Our law firm has handled the most difficult RFEs, student visa and H1B issues, we actually offer our help to check your case before it is filed.
6. Possibly not sending the right documents.

Although the documents requested by USCIS might seem to be direct evidence, USCIS has also indicated that the department will accept secondary evidence.  While secondary evidence can be "anything" pointing to direct evidence, over-reaching with too much evidence or not giving enough evidence can actually be harmful.  As you know "anything you say can be used against you..".  In such cases, a good immigration lawyer can come very handy.
The above are speculative and based on our extensive experience working with the USCIS over the years.  It is not based on actual H4 EAD RFEs since as this article is being written, nobody has yet applied for an EAD on H4 visa. Nonetheless we hope this article can be a guide to all those applying. Should you want our services, please call us at 510 742 5887 or email [email protected]