Introducing the Shah Peerally Law Group PC
The Shah Peerally Law Group is a leading full-service immigration law firm headquartered in Newark  and  San Francisco , (formerly in Fremont, California), in the heart of the Silicon Valley. Our team of immigration professionals is led by American Immigration Lawyers Association (AILA) member attorney Shah Peerally, Esq. Based on experience, professional achievements and industry recognition including publication in the San Jose Mercury News as well as Immigration Law Weekly (ILW.com), we have been rated as "superb" by the Avvo (Shah Peerally 10/10) national attorney rating service, which is their highest rating level. Shah Peerally has also been selected as a rising star of Northern California by Superlawyers.com. In 2013, Shah Peerally was selected as the Young Outstanding Lawyers of Northern California. He was also selected in 2014 and now 2015 as  Northern California Top Immigration Lawyers by the San Francisco Magazine.  The attorneys of the law group has also been featured as legal experts on major international TV networks such as NDTV and Times Now guiding immigrants during major immigration crisis.
Our diverse staff is also multilingual, with members who speak French, Spanish, Hindi, Urdu, Punjabi, Arabic, Persian/Farsi, and Pashto. Because we focus  on immigration law, and have developed a systematic, responsive, team-oriented approach, we are able to offer effective, exceptional-quality service at highly competitive rates (call us at (510) 742 5887 to discuss about the Attorney Fees). We are actively assisting  H4 visa holders obtaining their Employment Authorization Documents (EAD) as well as filing a number of successful H1B transfers, amendments, EB1, PERM Labor Certifications and National Interest Waivers. Our firm had previously assisted clients seeking employment authorization and deferred action protection through the Dream Act inspired Deferred Action for Childhood Arrivals (DACA) application process.
Over the years, we have successfully handled hundreds of H-1B visa petitions for specialty occupation workers, several of whom that are placed at Fortune 500 companies, as well as intra-company transferees employed at multinational corporations (L-1 visas). We are also skilled in labor certifications (PERM) and employment based green card petitions. As part of our services to employers, we advise on matters including I-9 compliance and DOL audits. We also help individuals, including political asylum seekers in removal proceedings, family-based green card applicants, and those seeking inadmissibility waivers.
The Shah Peerally Law Group PC has also been helping a lot of students with their student visas, their issues regarding Optional Practical Training (OPT) and Curricular Practical Training (CPT) issues. The law firms prides itself in the advocacy for its immigration advocacy helping in all areas of immigration. Recently the law firm has been filing a number of successful National Interest Waivers and EB1 visa cases.  Read what one client said about us on EB1 case:
"At the institution, I started working (Aug 2014), the lawyer told me that I would need to wait a few years to qualify for EB1. I contacted Shah in Dec 2015 and after I gathered the required documents for EB1 (outstanding professor and researcher). We did premium processing and submitted our application in May 2015 and after two weeks, we were approved. I had to wait for my spouse to be in the US to start the green card process. We submitted all the docs in January 2016 and in April 2016, we had our green cards in our hands. Our case was well presented and Shah and his staff prepared my case very well. I recommend him anytime."
Our Advocacy Work
The Shah Peerally Law Group PC has not only made made a name for excellence and dedication but is also renowned for its compassion and social work including pro bono workshops, awareness campaigns, human and civil rights advocacy.
Recently the law group obtained a major victory on the H4 work permit (EAD).  After four years of extensive lobbying and campaigning to change the H4 visa law, Shah Peerally and many H4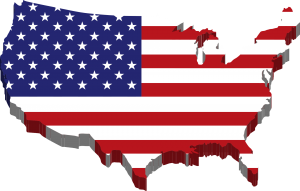 visa holders were finally successful in changing an unfair law. Ultimately in 2015, through President Obama executive order, certain H4 visa holders were able to get a work permit.  Now the law firm is focusing on petitioning the US government to raise the U visa cap to 30,000 from only 10,000.  The U visa is given to those who are victims of certain crimes.  While it is an amazing relief, there are not enough available for all.
How we can help you.
The Shah Peerally Law Group PC is a unique law firm.  Shah Peerally has not only built a successful practice but also been able to use his work and influence to help thousands including foreign students, H4 visa holders and VAWA and U visa beneficiaries.  Because of the law group's excellent work and good reputation, they have been able to represent clients throughout the United States as well as overseas, and are available for either in-person or phone consultations.
If you are seeking legal representation or advice:
We recommend that you call our office at 510-742-5887 or email us at email [email protected] to set up a consultation with an experienced Immigration Attorney.
If you are not sure whether you need a consultation:
Send us an email and we may review your query to see if we may help you. We also recommend that you explore our website. We provide a general overview of various types of visas and legal services in articles linked to the menu items at the bottom of this main page. We also write articles on an ongoing basis about more specific immigration topics. You can find our articles on the menu bar under Media and Latest Updates.
You may also tune into our radio show, the Shah Peerally Law Show, every Thursday from 10am to 11am (PST), where we take live calls, discuss various immigration topics, and provide news on immigration. Finally, to stay up to date on immigration developments, from immigration reform to changes in filing fees, you may subscribe to our weekly newsletter and alerts latest immigration news.  We regularly update our Facebook  pages and Youtube channel, please like the page and subscribe.
You should also check our Podcasts – "The Immigration Law Podcast Series" by Shah Peerally
For those who are no sure which visa(s) might suit them start here.
Click on the one(s) which is/are relevant to you.
Choose your Category According to your needs.