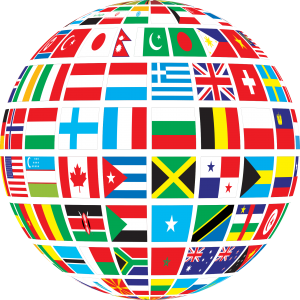 Study in the USA is a page offered by the Shah Peerally Law Group to help and guide students to study in the United States. It is meant to give some tips and explain the rules on Student visa so that students can avoid being prey to unscrupulous schools or brokers. The Shah Peerally law group has been defending the rights of students for years and intent to continue doing so. As such the page is a way to simplify the process of studying in the United States on F1 or M1 visas.
Too many students rely on non-lawyer resources for their student visas.  While most of the Designated School Officials (DSO) of reliable schools are usually guiding students properly, it seems that unfortunately after the University of Northern New Jersey and Tri Valley University neither the DSOs nor even government officials can actually be trusted.  In fact the law is pretty clear who can explain the laws.  There is a maxim of law which is Ignorantia juris non excusat (Ignorance of the law is not an excuse). The question is who can give legal advice? By law in most states, lawyers are the only one who can actually give legal advice.  Therefore, it is imperative that you consult with a lawyer on your situation before relying on forums or even some so-called government officials.
As a student you cannot rely on the words of either the government or non-lawyer websites to get the information.  In fact you cannot even rely on government websites or lawyer websites only for your information. Recently, many are actually asking their questions directly to the government on immigration forums. Although they are very helpful, they can actually be very unhelpful as well. The truth is that such forums can actually hurt you because you are disclosing private information voluntarily. Remember that anything you say to the government can be used against you. Note the government can actually lie to you but you cannot lie to the government.
The United States has a system of checks and balances and the judiciary is independent of the legislative or the executive.  If a student relies on advice given by the executive, it does not really immune them from prosecution. Therefore a lawyer who is independent and who actually understands the foreign students issues, will actually be an asset.  Our law firm will try to filter information and pass it to the students. However, it is still no substitute to legal advice and it is provided for informational purposes only. We recommend you contact a good immigration attorney with reliable knowledge of student visa issues to help. We have been helping students with their students visa issue for years and we will be glad to help. You can reach us by calling (510) 742 5887. Don't forget to sign up for our newsletter and

For those who are no sure what visa(s) might suit them start here:
Click on the one(s) which is/are relevant to you.